Chairperson's Message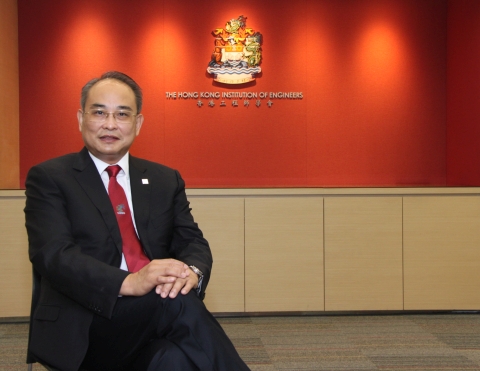 I am deeply honoured to serve as the Chairperson of Engineering Forum for the year 2021-2023. It is my pleasure to work with a group of passionate Directors who are willing to devote their time and contribute their efforts in enhancing sustainable development of engineering profession and promoting our profession to general public.
EF has dedicated in encouraging engineers to make coherent contribution to community affairs and social issues over the years. By organising various events, such as open forum and seminars, EF facilitates our members to share their views on the social topics with the government, the industry and other professional institutions.
As engineers, we have to keep ourselves up-to-date with the technological development trend in sustaining our professional excellence. To achieve this, EF will put more emphasis on conducting researches on topical issues to explore the impacts brought by the technological development to engineering industry.
During the term of my chairmanship, I will cooperate with our new team of Directors to provide more opportunities and create more platforms for our members and young engineers to promote our profession, keep up with the latest engineering development and let our voice and ideas be heard by the society, and striving for the betterment of Hong Kong.
Ir Prof P L YUEN
Chairperson (Year 2021 - 2023)